Around 643,000 international students contribute nearly $25 billion to the Canadain economy. The global pandemic has significantly impacted the economy as many higher education institutions are facing a budget crunch.
The Globe and Mail newspaper quoting Paul Davidson,President of Universities Canada, said, "a potential drop in international student tuition revenue, estimated a $6 billion, is one of the scenarios universities are now plotting as they look forward to the very uncertain fall term in 2020."
Universities Canada is the umbrella group that represents universities at the federal level.
To ease the impact, the Canadian government has announced that students can now complete 50percent of their program online and the rest in Canada when the travel restrictions are lifted.
The IRCC announced that if the program is between 8 and 12 months, an international student can complete the 100percent studies online.
The changes are as follows:
Students can now study online from abroad until April 30, 2021, provided 50percent of their studies are completed in Canada. There will be no time deduction from the length of a future post-graduation work permit.
Students who have enrolled in a program between eight to 12 months with a start date from May to September 2020, will be able to complete their entire course online from abroad. They will still be eligible for the post-graduation work permit.
Students with a program start date from May to September 2020 may study online until April 30, 2021. If they graduate from more than on study programs may be able to combine the length of their programs of study when applying for the post-graduation work permit subject to 50 percent of their programs are completed in Canada.
The IRCC also said that to be eligible for the new measures, students must have submitted a study permit application before starting a program of study in the Spring, Summer, or Fall.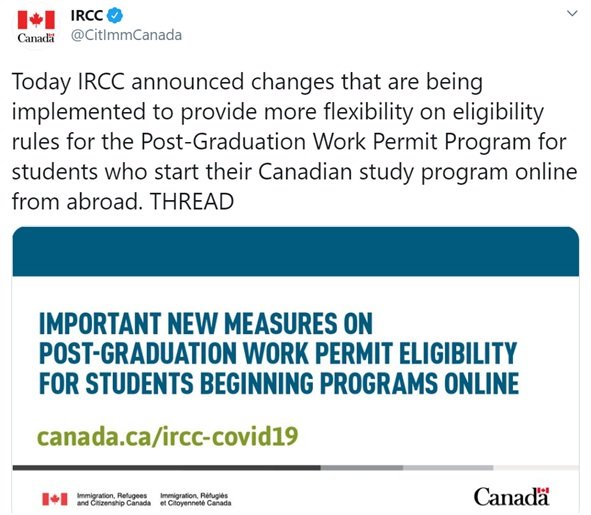 Meanwhile, the postsecondary students have also experienced changes to their academic lifeasmost on-campus courses moved online, postponed, or canceled.
According to recent data revealed by Statistics Canada based on the survey conducted by over 100,000 postsecondary students from April 19 to May 1, more than one-quarter (26percent) of participants had some of their courses were either postponed or canceled because of the pandemic.
A similar survey shows that 54 percent of international students intended to defer admission by a year, while 15 percent of prospective international students no longer planning to come to Canada amid pandemic.
However,the closure of academic institutions due to Covid-19 resulted in a shift toward increased online learning, as 75 percent of the courses of the participants were moved online.
Despite the pandemic, most of the institutions offered their students to complete all the courses on time. The transition to online courses was significantly challenging for many students who were not familiar with this new method of learning.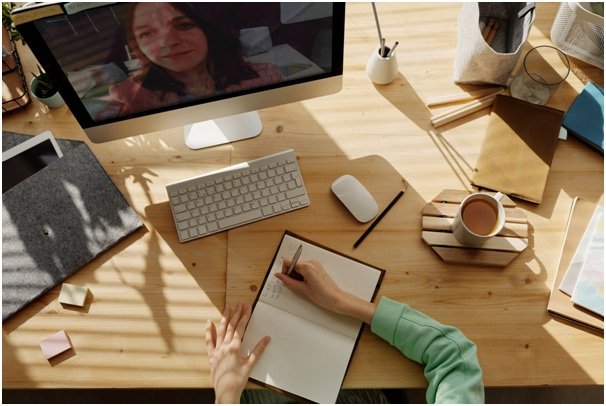 Statistics Canada report says that among participants who reported that all of their courses had moved online, almost one in ten (7percent) reported they could not complete some part or all of these courses.
Meanwhile, international students who are in Canada and neededto apply to renew their study permit to continue to study and work were able to process their applications accordingly.
Besides, international students who held a valid study permit granted before or on March 18, 2020, were allowed to travel to Canada, following all the health and safety requirements.
Besides, international students working in an essential service were temporarily allowed to do more than 20 hours per week until August 31, 2020,if they had a study permit, eligible to work off-campus, and provided an essential service.
For more stories of education, immigration, and success strategy, please visit our site: www.edufirst.ca